Our Doctors
Dr. Ira Skolnik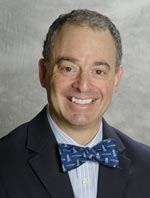 completed his undergraduate work at Wesleyan University in Middletown, Connecticut in 1987, where he graduated with Honors in Molecular Biology and Biochemistry. He then entered the M.D.–Ph.D. program at the Boston University School of Medicine, graduating with both doctorates in 1995. Dr. Skolnik's Ph.D. is in cardiovascular pathology and molecular biology. Dr. Skolnik completed his residency in Pediatrics at the University of California, San Francisco. He then finished an additional residency in Dermatology, specializing in Pediatric Dermatology, at the prestigious Johns Hopkins School of Medicine.
Dr. Skolnik has practiced general and pediatric dermatology in the Concord area since 2001. Although Dr. Skolnik is primarily a pediatric dermatologist, he sees patients of all ages in his office. Find out more about Doctor Skolnik.
---
Dr. Steven Franks graduated from the University of Massachusetts, Amherst.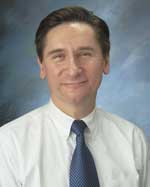 He received his medical degree from Tufts University School of Medicine. This was followed by a medical internship at St. Elizabeth's Hospital in Brighton. After serving as a Captain and General Medical Officer in the U.S. Army, where he was active duty in Vietnam and Boston, he completed a residency in Dermatology at the State University of Buffalo.
Prior to joining Family Dermatology, p.c., Dr. Franks practiced dermatology in Concord, Westford, Marlborough, Westborough, Leominster and Worcester, where he was also Chief of Dermatology at Memorial Hospital. He continues to give lectures to hospital staff and physicians. Dr. Franks does several skin screenings each year and lectures various professional groups on skin care and skin cancer awareness. Find out more about Doctor Franks.
---