About Dr. Skolnik
Dr. Ira Skolnik is the current President of the Massachusetts Academy of Dermatology, the professional medical society that represents virtually all the dermatologists in the state. He is one of only three Dermatologists in the entire state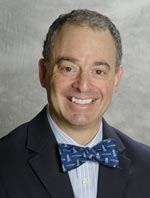 of Massachusetts, and one of only 5 in all of New England, who is not only Board Certified in Dermatology, but also in the sub-specialty of Pediatric Dermatology and in General Pediatrics. Originally from Scarsdale, New York, Dr. Skolnik completed his undergraduate work at Wesleyan University in Middletown, Connecticut in 1987, where he graduated with Honors in Molecular Biology and Biochemistry. He then entered the M.D.–Ph.D. program at the Boston University School of Medicine, graduating with both doctorates in 1995. Dr. Skolnik's Ph.D. is in cardiovascular pathology and molecular biology. Dr. Skolnik completed his residency in Pediatrics at the University of California, San Francisco. He then finished an additional residency in Dermatology, specializing in Pediatric Dermatology, at the prestigious Johns Hopkins School of Medicine.
In 2017, Dr. Skolnik was honored to receive a Presidential Citation Award by the American Academy of Dermatology for his significant contributions on a state and national level to the medical specialty of dermatology.
Dr. Skolnik has practiced general and pediatric dermatology in the Concord area since 2001. Although Dr. Skolnik is primarily a pediatric dermatologist, he sees patients of all ages in his office.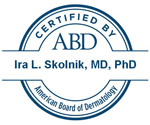 As Dr. Skolnik has observed from his years of practice: "Children get referred to me by their pediatrician for their skin disease, and after that their parents and sometimes even their grandparents, wind up becoming my patients too!" This is why the practice is called Family Dermatology. Dr. Skolnik is committed to the idea of treating the family as a whole.
Publications/Academics
Dr. Skolnik is a Clinical Instructor of Socio-Medical Sciences and Community Health at the Boston University School of Medicine.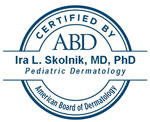 Dr. Skolnik has been published in numerous journals, including: The Journal of Cellular Biology, The Journal of Bacteriology, Clinical Research, and Structural and Organizational Aspects of Metabolic Regulation. He frequently lectures on topics in Dermatology and Pediatric Dermatology, both locally and nationally, and has appeared several times on Fox News and Physician Focus discussing topics in Dermatology. See clips below;
In addition, Dr. Skolnik is a co-author of a United States Patent Application concerning the invention of a novel system to deliver medicines to the skin. (click here to see the Patent)
Because of his unique academic credentials, Dr. Skolnik is also a preceptor for medical students and medical residents from Harvard Medical School, the Boston University School of Medicine and the University of Massachusetts Medical School.
Board Certifications
Diplomate, The National Board of Medical Examiners
Diplomate, The American Board of Pediatrics
Diplomate, The American Board of Dermatology
Diplomate, The American Board of Dermatology- Sub-Board of Pediatric Dermatology
Hospital Affiliations
Emerson Hospital, Departments of Medicine and Pediatrics,
Chief of Dermatology 2003-2007.
Marlborough Hospital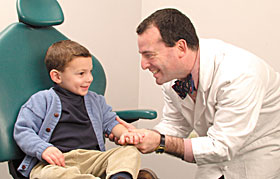 Professional Societies & Memberships
President of the Massachusetts Academy of Dermatology
Fellow, American Academy of Pediatrics (F.A.A.P)
Fellow, American Academy of Dermatology (F.A.A.D.)
Massachusetts Academy of Dermatology,
Board of Directors, 2013-present
American Medical Association
New England Dermatologic Society
The Noah Worcester Dermatological Society
Society for Pediatric Dermatology